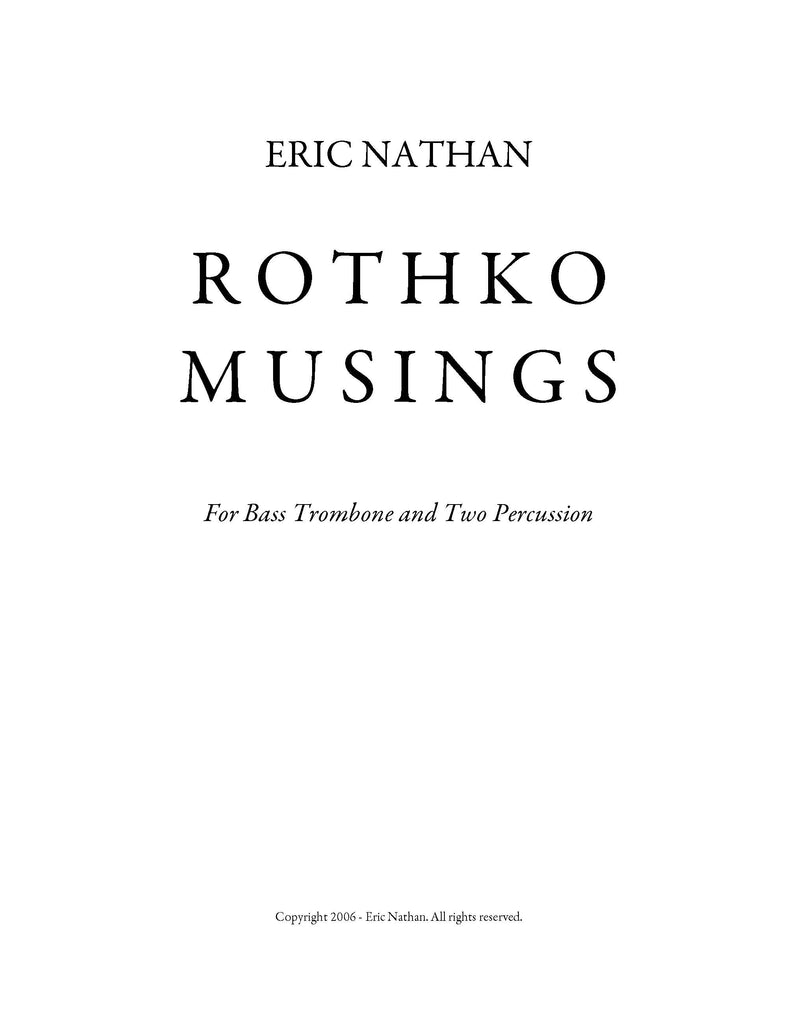 "Rothko Musings" (2006) for Bass Trombone and Two Percussionists
Instrumentation
For Bass Trombone and Two Percussionists
Commissioned by Robert Soto
Duration
11 minutes 
Program Note
Rothko Musings (2006) is inspired by the Mark Rothko painting White and Greens in Blue (1957). The painting is representative of Rothko's classic style, which typically consists of large floating rectangles that juxtapose and highlight different color and shade relationships.
In this specific painting, Rothko uses whites, greens, and blues, and combines these colors to form black and lighter shades of blue.
The first movement of Rothko Musings embodies the emotions and moods Rothko's painting inspired in me. In the second movement, "Paint Molecules, "Rothko's painting is used only as a departure point. This movement imagines the paint molecules of Rothko's work interacting with each other on the canvas. As my imagination sees it, much more drama occurs in the world of paint molecules than the painter would probably expect.
- ERIC NATHAN
Recording
http://www.ericnathanmusic.com/rothko-musings 
Score Preview
Click here to view